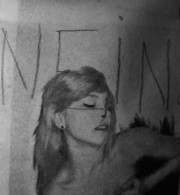 Second album that confirms the potential that the band had already expressed with the debut album "The White Days".
This year, they have grown their reputation, without exploiting for this the militancy of Fabrice in Ranja, for the brave choice to be appreciated for the music they make and not because "they are members of …".
In this album there are 10 tracks, sung in German, French and English, like the former one, to use the sound characteristics of each of these languages to express different moods.
Strictly limited to 150 copies. Comes in a jewel case. Not CDr but real CD (silver pressed).