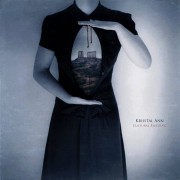 Kriistal Ann's follow up to the 'Delirious Skies' album is going to be released on Wave Records on November 2015. 'Cultural Bleeding' is her third full-length solo album and presents 9 songs of ethereal dark melodies crafted with hardware synthesizers while performed in real-time action.
Having studies in classical terms of music, in the year 2007 Kriistal Ann decides to become member of the dark wave/gothic band 'Resistance Of Independent Music' and took the main role as a lead singer but also contributed in the compositions by applying her skills with beautiful eerie melodies.
After releasing 2 albums & various EPs with R.O.I.M. and performing her first live shows with the band, in 2013 she decides to start her personal solo project with the aim to extend the horizons of sound, through the inner stirrings and emotional changes that occur in the soul of every human being, which is affected by its environment, seasons and the culture in which he lives in.
Early in 2014 she creates with her partner Toxic Razor the minimal synth band 'Paradox Obscur' which was a trigger for expansion and interaction with the public and other artists. Since then she developed several sound channels and created several projects such as Toyotomi , influenced by the culture of the 80s, and the project Sine Silex, based on electronic – experimental sounds with atmospheric landscapes.
Her main activity is music, photography, poetry and selected collaborations based on mutual respect, professionalism and the love for art.