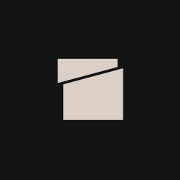 Desire is proud to present an unique record : a limited split between two of the hottest bands in LA, Bestial Mouths and Deathday in collaboration with Sweating Tapes.
Pooling together a group of influences as diverse as its members, Bestial Mouths present a raw, synth-driven energy propelled by singer Lynette Cerezo's powerful vocals. Often likened to Diamanda Galas, Siouxsie Sioux or Lydia Lunch, Cerezo delivers each note with fury and abandon. Synthesists/keyboardists Christopher Myrick and Gustavo Aldana channel early industrial, EBM, goth and minimal synth pop in turns, blending harsh electronics and lush melodies. When fused to Aldana's splintered programmed beats and the tribal rhythms and samples of drummer Jessica Reuter, the harmonics combine to breathe new life into post punk, weaving their own distinct creation in the process. Bestial Mouths has released an album on Dais Records.
Constructed from the aggressive textures of early industrial music, the ambiance of coldwave, and the carnal energy of post-punk; Deathday blends dark and often esoteric images with sparse, primal analog sounds. The quartet has recently contributed tracks to Downwards' So Click Heels and Mannequin's The End Of Civilization compilations. Deathday's self-titled debut will be reissued on limited white vinyl later this year via desire in association with Sweating Tapes.
Limited edition of 500 copies – 12'' x 12'' professionally printed insert – black vinyl – download card.