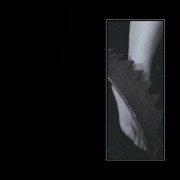 Mannequin Records is delighted to present the fourth full length of Polices des moeurs, the Canadian minimal synth duo formed by Francis Dugas and Manuelle Gauthier.
With PÉRIL, Police des moeurs expands its sound and ventures into mysterious, bewitchingand enigmatic landscapes. The foundation is still synthetic, minimal and punchy, relying on mechanical rhythm, powerful bass and catchy melodies, but it's now combined with more elaborate arrangements, punctuated by delicate textures and depthful laments with uncertain but sincere meanings.
Formed in 2010 in Montreal, Police des moeurs got noticed right from the start with its infectious and direct synth pop. The band has released several recordings, including Péril, their fourth full lenght album on Berlin's Mannequin Records. The Canadian group has performed in Mexico, the United States, as well as in ten European countries, and has share the stage with The Damned, ADULT., TR / ST, Xeno & Oaklander, Automelodi, Essaie Pas, Xarah Dion, Duchess Says, to name a few.