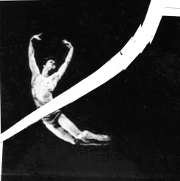 You might have heard about the Berliner duo Bloodygrave & Die Lust!, but before these synth punk rockers met in a night club and soon started playing together, they were also making music on their own.
Surprisingly, only 3 months after their latest release on Aufnahme + Wiedergabe, Die Lust! came out in December with Saga Elettrica, containing 10 songs on CDR, DIY style, on the Italian label La Statua Sommersa Produzioni. LSSP has been around since 2006, where Bloodygrave also released a demo in 2009 and Bloodygrave & Die Lust! released their first EP in 2010. As some people said, the best things in life are free, just like having sex, going skinny dipping or downloading LSSP records!
Released in December, this is already the 8th release from Die Lust! Each songs are quite different, using a very wide palette of sounds, combining different atmospheres and styles resulting in quite a crazy trip.
Colonna Sonora Per Una Poesia gently opens on a smooth and trippy ambiance, with spoken words in Italian over gorgeous synthesizer arrangements. Later in Wild As The Wind, we can hear the same Italian vocal, but singing in a very suave way on a slow tempo over some more beautiful synths.
On other songs like Trasformazione and Captain Of My Soul, we've got plenty of spastic electronics for lots of fun! Think of Devo meeting DAF with a touch of early Suicide. On Captain Of My Soul, one of my favorite tracks, sweet female vocals are also adding spices into the mix.
Then we've got instrumental tracks, like Devo and Saga Electtrica I, where the synthesizers are getting even more wicked. Hidden at the end, there is even an 11th track where the machines are totally getting out of control.
But Saga Electtrica doesn't only contains electronics. On Arno, it gets a bit wilder with distorted guitars and a real bass over a slow rhythm for a darker outro lasting over 9 minutes, also featuring another Italian back vocal.
Saga Elettrica is definitely a wild and tangy record. It will fit perfectly for any crazy parties, as background music for having wild sex or even for going berserk, dancing alone and banging your head into the walls.