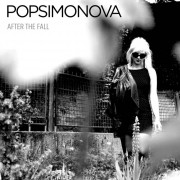 Electronic Emergencies celebrates its fifth anniversary with 'After The Fall', by Croatian dark electro queen and style icon Popsimonova.
Cult classic 'Drive' was remastered especially for the clubs by Rude 66, who also made a DJ edit of 'Dark Star Crashes', the collaboration of La Popsimonova with Italian queer heroes Hard Ton.
Bosnian producer Borgie remixed 'Break and Enter' and 'Delete Yourself' into energizing, pounding dance floor killers.