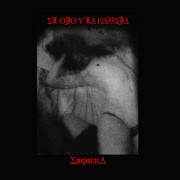 El Ojo y la Navaja is a minimal electronics project formed by the musician Erick Arévalo at the beginning of the year 2017 in the State of Mexico.
The project is mainly influenced by the minimal synth and post punk scene of the 80s since that the sound essence of the Project is inspired by the cold and mechanical rhythms made from synthesizers and old and modern rhythm boxes.
The aesthetic of El Ojo y la Navaja is nourished by other artistic manifestations such as cinema and literature since the name of the project is taken from a scene from the classic short film "Un Chien Andaluz" directed by Luis Buñuel and Salvador Dalí.