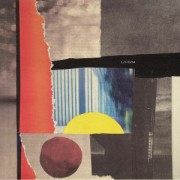 Cititrax is happy to announce 'Dream Bleeds', a new vinyl release by Brighton, UK based producer L/F/D/M. L/F/D/M is Richard Smith who first emerged in 2013, inaugurating the Optimo Trax series with the Purple Maps EP.
In 2014, he teamed up with former Factory Floor's Dominic Butler to release two EP's of hardware-driven atonal techno on Powell's Diagonal Records. In 2015, Cititrax featured Moth Holes on our Tracks Volume 2.
'Dream Bleeds' overflows with body jerking industrial, raw acid/techno, and hints of the warehouse sound of the late '90s and the caustic spirit of EBM.