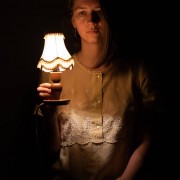 We come from nowhere and move towards emptiness.
Leere is an introvert female music project.
I am trying to express and fill the emptiness inside me. The use of analogue and digital sounds of the 80′s and the integration of sounds from Berlin, the city that influences me and my music strongly, helps me with that hard task. I am in permanent struggle with my dark side. And i want to be understood.