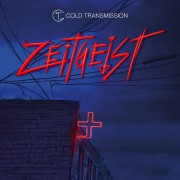 Do you remember how Cold Transmission started?
Before we became a label we started with releasing a digital compilation series named ZEITGEIST. These compilations are specifically designed to help dark underground music reach new and wider audiences. Since 2018 we have successfully released 15 compilations already featuring hundreds of up-and-coming bands.
With 'ZEITGEIST+' we are now starting a new chapter of this compilation series – it will be also available on CD for the first time and will feature 17 awesome bands from our contemporary music scene..many great bands to discover! Thanks to all bands for their kind contribution and trust.
If you like what you hear, please check out the individual Bandcamp pages of each band in the track info for individual track downloads and their further releases.