Cititrax: In Aeternam Vale- Gnd Lift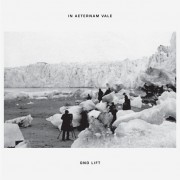 Minimal Wave is pleased to present a fourth 12" single from our French favorites, In Aeternam Vale. This one features another monumental 14 minute techno masterpiece called Gnd Lift. On the flip side are two pure wave tracks, J'ai Mangé des Nerfs and Animals Don't Mind. Gnd Lift is a slow building hazy hypnotic track with heavy atmosphere, fitting perfectly on a smoke filled dance floor. J'ai Mangé des Nerfs is a classic vocal driven synthpop track with the grit characteristic of In Aeternam Vale's 80's cassette works. The 12" closes with Animals Don't Mind, a slow and deeply emotive smoldering darkwave track that speaks directly to the heart, this one feels the most personal thus far. The Gnd Lift 12" shows us all sides of In Aeternam Vale, his strengths lying in his ability to create both techno masterpieces and classic underground wave tracks, moving seamlessly from one to the next.
None of these tracks have ever been released before although In Aeternam Vale has been performing them live recently with much acclaim. he pressing is limited to 999 copies, all pressed on 160 gram clear transparent deep purple vinyl, accompanied by a hand-numbered matte printed sleeve.