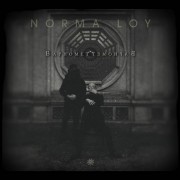 NORMA LOY has always been one of France's best Post-Punk bands. The core of the band consists of singer Chelsea and keyboardist Usher. They founded the band in 1981. Since 1982 they rivaled against the dominance of Great- Britain in this genre. They may not have gained the attention and reward many other bands received, but that didn't stop them from becoming a cult band.
The shifts in line-up during Norma Loy's career were quite impressive, Chelsea and Usher choose not to work with a fixed number of musicians, but to let the line-up depend on the kind of album they wanted to make.
A great value to everyone interested in post-punk/80′s goth-rock, cold wave and true industrial. Norma Loy was among the very best France offered in those genres. They dared to experiment, were passionate and never succumbed to any commercial vices. NORMA LOY is alive!!