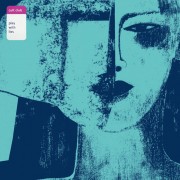 Cult Club is a Berlin-based electro pop duo. Sally Jørgensen is from Canada and László Antal is from Serbia. Their similar diverse backgrounds in the creative arts and their love for analogue imagery and pop melodies inspired them to collaborate together.
Together their songs range from a dreamy, soft sound to harder driving pop songs. Sally's vocals are layered in a harmony of different sounds and melodies over László's fretless, bass driven music.
Their debut EP "Never Enough" was released on December 14th, 2015, on Domestica Records. It featured an extended version of their most popular dream-pop song "All the People" to contrast the more chilling cold song versions of "Never Enough".
Their full-length album "Play With Lies" will be out on June 14th, 2016, on Domestica Records. The album continues to feature sad, dream-pop songs such as "Call My Name" while also containing some straight up pop tracks such as "Play With Lies" and "Talk to Me".