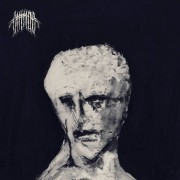 Offermose channels the liquid light of a million souls. Casting dark repetitive spells, summoning long forgotten apparitions from the ever-flowing mist of eternity.
After two EPs and the critically and publicly acclaimed debut album "Mørkt Forår" (2018), Offermose is back with a new offering, 'Stilhedens Tårn'. The sophomore album due on October 16th of this year.
Disonant howls from the charred ruins of the Berlin School era, penetrates the heavy fog of the Dungeon Synth lineage. The edges of our comprehension burns. Poisonous black smoke evaporates into cosmic emptiness. This is the coming of a new Dark Age.