AVANT! Records: HøRD – Sciences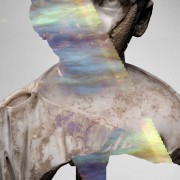 Arctic synth pads, ghostly reverbs and urban spleen, Hørd's music flirts with a gothic/darkwave aesthetic in a forward- thinking way. With elements of post-punk, EBM, shoegaze and techno to create haunting soundscapes, sometimes beat-driven, sometimes more contemplative.
Hørd has brought its foggy atmospheres on stage from Italy to Russia, as well as releasing music on highly regarded imprints.