Young And Cold Records: Cymbaline – Computerleven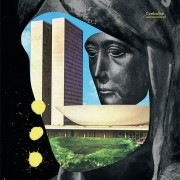 Cymbaline is a new wave formation from the Netherlands.
Their music draws heavily on the post-punk era of the late '70s-early '80s. By using vintage synthesizers and drum computers, which reminisce of the rawness and coldness of grey industrial cities, they try to capture the melancholy that is associated with this period. Yet, their music sounds refreshingly up to date.