Tonn Recordings: Intersection IV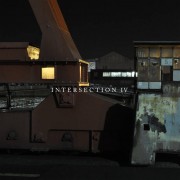 TONN Recordings Special Anniversary Edition.
To celebrate, we are kicking off the new season of TONN releases with a collaborative album featuring a host of TONN's artists who have produced a series of brand new tracks, specially created to feature some very special guest vocals.
This album, which will be the final instalment of our 'Intersection' series, features Crystalline Stricture, MADMOIZEL, This Is The Bridge, Ruzé, No, Misfortunes, LoveTheMachine, Fokker, Iv/An, Grimdeluxe, Prinzessin & guinæpig.