Pinkman: TYVYT|IYTYI – Untouchable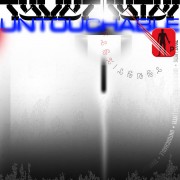 TYVYT|IYTYI previously released a cassette on Pinkman, and now the connoisseur of groove-fueled wave electronics returns with a 17-track album.
Dark but not bleak, Untouchable is a rather mischievous dance with misery. Filled with coarse synth-lines, percussive kicks, pierced with eerie vocals and submerged into nostalgic ambience it's a cinematic sound journey for those brave enough to take it.