Electronic Emergencies: Peine Perdue – Tokyo en Morceaux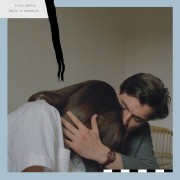 After their 'Histoire d'une Âme' EP in 2017, Peine Perdue returns to Electronic Emergencies with a full album. 'Tokyo en Morceaux' contains 11 new tracks by the avant-garde acid wave duo residing in Paris and Berlin.
'Tokyo en Morceaux' takes you on a dazzling joyride through the streets of the metropolis, high on devotion, deception, delirium and many other intense emotions that echo between the skyscrapers, trying not to get lost in translation.