Cititrax: Tracks Volume One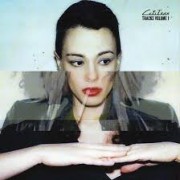 Cititrax is excited to present the first in a series of 4 song samplers showcasing the talents of some of the most innovative producers of the moment. Cititrax: Tracks Volume One features Amato, an edgy new project brought to you by The Hacker, Tzusing, a young producer from China known for his hard-hitting L.I.E.S. releases, our beloved Berlin based former New Yorker An-i, and Oliver Ho's stunning Broken English Club. The overall sound can be described as modern, uncompromising and guttural. Each artist reinvents dance music by bringing their own unique vision to the floor.
Artwork designed by Veronica Vasicka and sourced from Polaroids shot in NYC clubs in the 1980s.
Cititrax: Tracks Volume One is pressed on blood red clear vinyl – limited to 999 copies and housed in a full color printed sleeve.