Manic Depression Records: The Agnes Circle – Modern Idea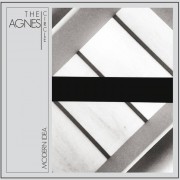 The Agnes Circle are a London-based post-punk duo formed in March 2015 by guitarist/vocalist Florian Voytek and bassist Rachael Redfern.
The pair began working together and crafting their sound which draws on elements of French coldwave and English post-punk. The two combine ethereal guitars and brutalist bass lines led by militant drum machines and crooning vocals.
The Agnes Circle have released a debut EP titled 'Modern Idea' on cassette with Philadelphia based label End Result Productions and on vinyl with French label Manic Depression Records.