Medical Records: Synesthesia – The First Five Years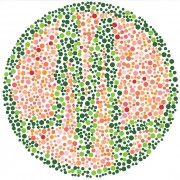 Medical Records is celebrating it's 5 year anniversary as well as 50th release! Medical Records was founded sometime in 2007/2008 but released it's first double header of reissues in May 2010 with the (at the time) little known Deutsche Wertarbeit (MR-001) and the first album by famed Italo/synthpop guru Alexander Robotnick (MR-002). Since the beginning, Medical has pledged to bring back long out of print and lost new wave, synth, and disco LPs from the 70s and 80s. With an emphasis on high quality heavy vinyl (with a dizzying array of colored wax), these essential records have been made available again at a reasonable price for collectors and new fans to cherish once again. Over time, we expanded our palette to include new artists with a similar aesthetic to our vision as well as crucial 90s reissues in the shoegaze and other unclassifiable genres.
With collaborations with Crispy Nuggets, Light In The Attic, and Portland's 2010 Records, the back catalog of releases have spanned much ground. For this 50th release (MR-050), we have chosen to release our first retrospective with a twist. This double LP features a hand-picked selection of tracks intended to highlight our past reissues on the first 3 sides. Featuring such standouts as Lou Champagne System, Tony Carey, Gay Cat Park, and many more, it is a very nice representative collection. The 4th side of the double LP is a unique collection of our new (contemporary) artists performing specially selected cover versions of tracks featured on our past reissues. Examples include the sultry "We R" performed by Roladex (originally by Chrisma on "Hibernation") and "Click" performed by Kline Coma Xero (originally by Disco Volante).
This collection will surely be a treat for the fans who have been following our evolution over time and will especially prove to be a staple in anyone's collection who would like some of our reissued hits on one concise compilation. All reissue tracks and new tracks have received additional remastering and mastering (the new tracks) by Martin Bowes at the Cage Studios, UK. This collection will appeal to aforementioned lovers/collectors of rare new wave, private press synth, cosmic/italo disco, vinyl djs, and many more!
This double LP is housed in a specially designed gatefold heavy sleeve featuring the Medical logo in a "color blindness test" on the front with the gatefold filled with thumbnails of all 50 past releases. Presented on high-quality 160gram colored vinyl.