Romance Moderne: Lovers Revenge – Lovers Revenge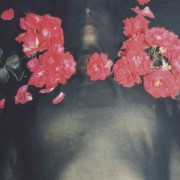 Tired of the sun & the fakeness of their city, this Miami based duo emerge from the underground to provide a nice & melancholic atmosphere, bringing us back to the dark american's 80′s movies.
The bands influences consist of venting out about relationships gone bad, mixed emotions of love and hate, and together, combining them with darkwave like sounds.
Each track has its own story, let yourself begin the trip….