Chromatin Records: Artificial Selection Compilation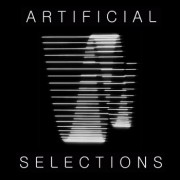 First Chromatin Records release from Kalamazoo, Michigan, dedicated to putting out what they feel is the most original synth wave/industrial/post-punk releases available today.
Artificial Selection is featuring tracks from Excuses, Tuxedo Gleam, Frostbiter, Joshua Noel Tanner, The Glass Cathedral, Person:a, Equinoxious, White Christian Male, Betty And The Knives, Impersonate Or Die and Marital Vows.
Limited edition of 100 hand-numbered copies.