Cititrax: Further Reductions- Woodwork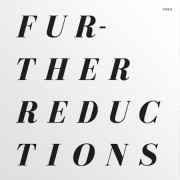 Cititrax is proud to present a full length LP by Brooklyn duo Further Reductions. Shawn O'Sullivan and Katie Rose formed Further Reductions in 2008 as an outlet for their shared passion of electronic dance music. O'Sullivan, known for his recent techno releases as Vapauteen on L.I.E.S., 400PPM on Avian and Civil Duty (with Beau Wanzer of Streetwalker) on The Corner has been quite active lately blurring the lines between techno and noise music. With Further Reductions, O'Sullivan's rhythmic sensibility is fused with Rose's pop leanings to create super lush and atmospheric tracks that work both on and off the dance floor. Informed by the sounds of classic techno and early house, they subtly substitute the structure of functional club music with a more primal absorption based in their unique collaboration. Seductive vocals coupled with organically evolving sequences create a complex narrative that penetrates the subconscious in a way that conventional club music rarely threatens to.
Woodwork is an edition of 999 copies pressed on 160 gram clear vinyl with purple and silver splatter, presented in a high gloss printed LP jacket. Release date: April 30th, 2014. Track A1, High End Basics was featured on Veronica Vasicka's LN-CC mix as well as her visit to Benji B's BBC Radio 1 show.