Mannequin Records: Ancien Regime- The Position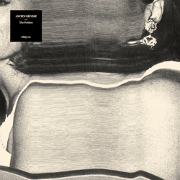 It's quite unusual for an Italian band to get attention before its first full-length even comes to life. Ancien Régime from Rome might just be the exception to this rule. In fact, the band sole release before 2012 had been the quickly sold out limited edition split EP (Mannequin), released together with Brooklyn-based cold wave heroes Led Er Est.
Since then, Ancien Régime have been playing all over Italy along with outstanding bands such as Two Door Cinema Club, Is Tropical, The Soft Moon, Clan of Xymox, A Place to Bury Strangers and many others.
Their first album "The Position" evokes new wave and synth-pop memories, delivering epic vintage sounds and wrapping them all with catchy riffs and melodies. Still, despite this fascination with the past, the band's work stands out as a distinctive, highly personal take on the genre.
The album is opened by the single "Negative", with its dark gloomy vocals and war-like drumming. "Negative" is, in fact, the quintessential Ancien Régime composition: wave, biting snare, interweaving synths and guitars, reverbs, delays.
"The Position" was recorded and mixed by Alessandro Gavazzi of "Hell Smell" – Rome, and co-produced by Alessandro Adriani from Mannequin Records and Ancien Régime.
Ancien Regime – The Position – 01 Brief Encounter
[ca_audio url="http://xwaveradio.org/wp-content/uploads/2013/02/01-Brief-Encounter-Sample.mp3"]