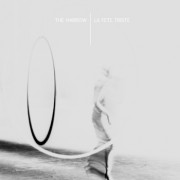 La Fete Triste is sometimes instrumental, sometimes with vocals. Taking main influences from the french new/cold wave and the early british dreampop sound.
Like the Kafka story that inspired their name, Brooklyn post-punk/dream pop band The Harrow walk a fine line between the alluring and the surreal. Driving, club-centric electronics nestle against lush organic instrumentation, woven with vivid songcraft. The result is a hauntingly familiar sound that is never complacent in scope.
Limited edition of 300 handnumbered copies, white vinyl, comes with download code.