Touch Sensitive Records: Autumns – Dyslexia Sound System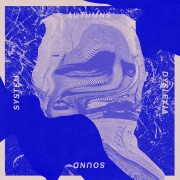 Autumns Meets Post-Punkers Uptown. A couple of years after the Dyslexia Tracks EP, and following a volley of killer releases on labels such as Ideal, Death & Leisure, and Opal Tapes, Autumns returns to Touch Sensitive with perhaps his most complete set to date. Pitching down the BPM but maintaining the intensity of his recent recorded output and incendiary live shows, Dyslexia Sound System sees Christian Donaghey turn the edit on himself with a grip of eight dub-wave zingers.
Pulling from his love of On-U Sound, The Pop Group, and Public Image Limited, Dyslexia Sound System perfectly fuses dubbed-out dynamics with the tough and unrelenting electronics that has become Autumns' signature sound. Guitars squall, clarinets skronk, vocals echo, roto-toms repeat, and – as always with Autumns – rhythm is king. Dyslexia Sound System is the sickest handbrake turn in Autumns' relentless and wired journey to date.