AVANT! Records: Profit Prison – Six Strange Passions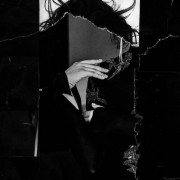 Profit Prison is the solo work of Seattle-based Parker Lautenschlager, previously in the hardcore band Marrow, power electronics act Anteinferno, and black metal cult Bhereg.
Conceived in 2016, Profit Prison explores lyrical themes of isolation, estrangement, deprivation and paranoia against an aural backdrop of synthpop, post-punk and abstract industrial music.
Inspired by Franz Kafka as much as Kraftwerk, Profit Prison achieves a cold minimalism that speaks to the nightmarish dystopia in which it was created.