DKA Records: Celldöd – Fragmenterade Minnen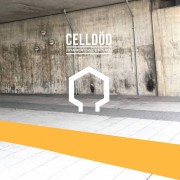 Stockholm's machine-maniac Celldöd (real name Anders Karlsson) has been active in various punk and electronic outfits since the late 90′s and now lands on DKA for his second full-length album (and first for the label), Fragmenterade Minnen. Karlsson's prolific solo project has released numerous cassettes and 12″s in addition to his debut LP on Suction Records in 2015, as well as the Brutal Disciplin of his Vargdöd (Varg + Celldöd) collaboration.
Fans of Karlssons previous efforts will find lots to enjoy here, as he explores the ideas, textures, and ryhthms of the Celldöd sound over 10 tracks of Liasons Dangerous-esque industrial funk with flares of body music and techno. Karlsson's ability to make such a heavy sound bounce and swing is what gives these tracks the ability to light up even the coldest dance floors. The performances captured are raw and inspired and the feeling transfers directly to the listener as your body slowly starts to move in unison with the beat.
credits.