Werkstatt Recordings: NightStop – Return to Synth City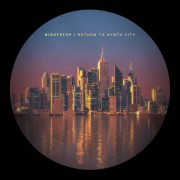 NightStop hails from Jyväskylä, Finland to bring you fresh new retro 80′s electric sounds.
Music is strongly influenced by blast from the 80′s cyberpunk movies, videogames and beautiful girls with big hair. NightStop is specifically intended for your hifi stereo casetteplayer as you drive your Ferrari F40 into Miami nights.