Unknown Pleasures Records: Der Himmel Über Berlin – Amnesia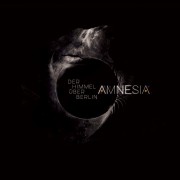 Der Himmel Über Berlin are a band coming from extreme north-east of Italy whose name explicitly reveals their attraction to middle-european sonority and atmosphere even though their lyrics are in english. Their sound takes us to postpunk based on the likes of early Bauhaus, Christian Death, Joy Division and Sisters Of Mercy, but with a contemporary twist, which makes them easily placed on the musical map and keeps them original nevertheless.
In 2012 Der Himmel release their first studio album "Memories Never Fade". After a radical change in their line up they record a live album in Milano's historical Shelter Club in November of 2013, a natural consequence of extensive touring in Italy, Switzerland, Germany, Austria and Czech Republic.