Seja Records: Various Artists – Sore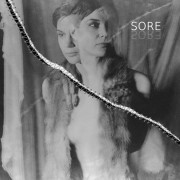 After the success of 'A Visual And Auditory Reminder Of The Beauty Of Life', Seja's first compilation on vinyl, a second edition was about to be expected soon; people keep on asking about it.
The combination of well-known and less known, European and overseas, turns this release into a scenic view of the state of the contemporary alternative electronic music scene. Hard pruning work is interspersed with delicate songs and it is this that makes this album so surprising and special. It is striking quality with carefully chosen sequence of songs. Seja herein has a sure "fingerspitzengefühl" for which 'SORE' sounds like one logical piece.