Medical Records: Cloudland Canyon – An Arabesque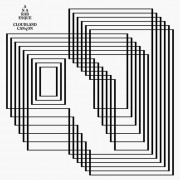 Cloudland Canyon's third LP, An Arabesque, was spearheaded by founding member Kip Uhlhorn but fleshed out with contributions from Memphis rock royalty such as Ross Johnson (Panther Burns, Alex Chilton), Lesa Alridge (Big Star) and Jody Stephens (Big Star), alongside collaborative accents by Ezra Buchla, M. Geddes Gengras, Kliph Scurlock (ex-Flaming Lips), David Scott Stone (ex-LCD Soundsystem), and Pete Kember aka Sonic Boom (Spacemen 3, Spectrum), who also co-produced the album.
While past recordings on Holy Mountain and Kranky flirted with drone and krautrock modes, An Arabesque skews in a more rhythmic direction, with shades of naive disco and new age. This particular set of songs benefits from having been heavily road-tested over the last two years, resulting in greater distillation and focus.