Domestica: Cult Club – Never Enough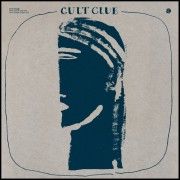 Cult Club is the musical project of Berlin artists Sally Jørgensen and László Antal. It was formed shortly after Sally and László realized that they could no longer spend their days draped over the couch drinking Pálinka and listening to "Axel F" on repeat. They then decided to put to use their god's gift of talent they so uniquely acquired, and formed Cult Club.
Their interest in melodic oldies songs and electro pop singles became the driving influence for their musical collaboration. They wanted to create a sound that made the people as mad and wild on the dance floor just as it did for the neighbours who couldn't stand listening to Sally and László s music blaring in the apartment complex.
Having a mirrored background in the arts, design, film and performance world, Sally and László decided to create a collaborative project that combined their musical and artistic backgrounds into one. DIY art films and electro pop is the by-product.