Unknown Pleasures Records: Neo Romantix Years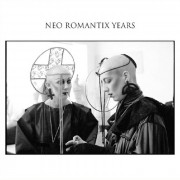 The death of Steve Strange gave us the urge to work on covers of Neo-Romantics/New Wave bands of the early 1980s. We have selected great covers of this period of great creativity with analogue synth wave / minimal wave gems. No remixes and no cheap dance music.
Comes in a lovely digipak 3 panels deluxe with artwork by Yannick Rault based on original picture by Graham Smith glossy imprint with selective varnish laquer.