4mg Records: ImiAFan – A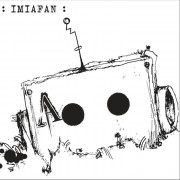 Electro / synth-pop project producing probably the most microscopic hits.
Compilation album of tracks, remixes and versions made in years 2002 – 2007. Originally released on CDr limited to 50 copies in 2008, then later reissued in 2011 again on CDr in quantity of 50.