Teenage Menopause Records: Rio – Alkyonides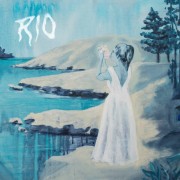 Rio's debut album is the next to come raw gem, enlighted & enshaped by Teenage Menopause Records for your ears only.
Dark and luminous, naive and serious, Rio mixes opposites. Duo formed during confinement by these two cuties : Maxime (Pilori Prod) and Lio (Le Prince Harry, Komplikations…), Rio deploys a soundscape that is disturbing like the mist and bewitching like the song of the sirens.
Reminding the best french associations, naïve as Elie et Jacno, depth dwelling as Ruth, Rio is a path.