Side-Line Magazine: Electronic Resistance – A Darkwave / Post​-​Punk Compilation From The Ukrainian Underground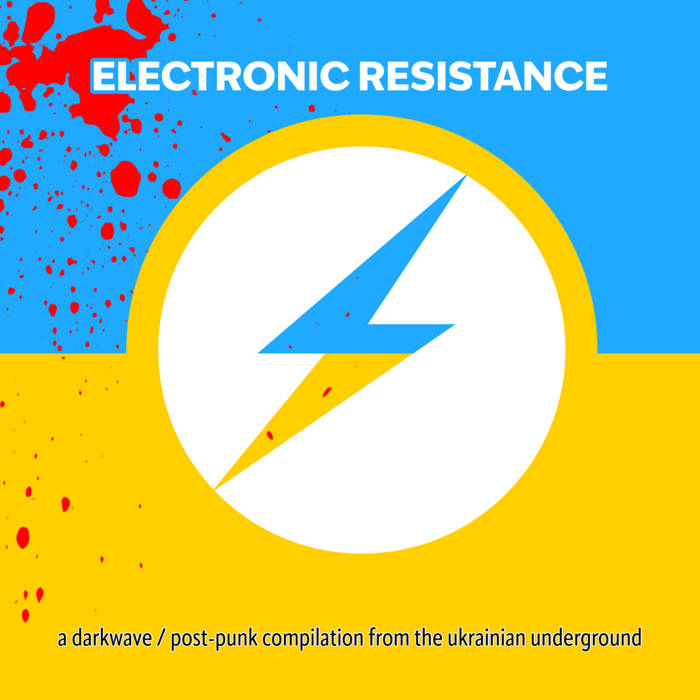 Side-Line presents you "Electronic Resistance", a 55-track compilation featuring darkwave / post​-​punk acts from the Ukrainian underground scene only. Compiled in the past few weeks in – extremely – difficult conditions it offers you an insight into the Ukrainian dark underground and also reflects what all of them are going through. It suffices to see some of the titles to understand what we mean.
The compilation features artists from allover Ukraine, from Odesa, Kyiv, Kharkiv, Dnipro, Mariupol, etc.. Many of them are right now in the frontline, or help in all kind of services from the fire departement to field hospitals. Others are distributing food, others have been forced out of their destroyed homes.
All donations will go to the bands involved and/or a humanitarian project of their choice. Now it is up to us to support them. Although this is a free compilation, we do encourage everyone to be very generous.
The release goes hand in hand with a photo book which will act as a testimonial of every band participating in this compilation. The release of this book is planned for early May as everyone pre-ordering the photo book by mid-April will be added in the credits as sponsor. You can also support the artists by getting your 'Electronic Resistance' T-shirt, or a packet holding both the photo book and the T-shirt.
Bernard Van Isacker: "It has been a very confronting job to compile this release. Here I was sitting at home replying to messages from musicians who were at the frontline … I knew things were bad, but being confronted in direct with this horror is a punch in the face. We all complain about high prices at the gas station, me included, but that's really nothing compared to what the Ukrainian people are going through right now.
The book that we will publish will even be a bigger confrontation for many. There you will see the musicians whose music you listen to. You will see how they are just like you and me. With this difference, they live in a country invaded by an agressor and they live in constant fear.
Some of the material has been recorded in pretty hefty conditions, including at least one during bombardments on Kiev. Other musicians lost all of their gear and files and only had rough material left which Erlend Eilertsen (Lights A.M, Essence Of Mind) worked on to restore to the best sound possible."
Digital Album [free download]