Gris Futuro – Hide & See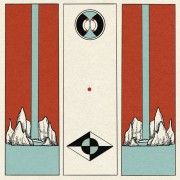 Hide & See is our debut EP inspired by nocturnal visions, oversensitive perception, practical overthinking and off-beat daydreaming, as well as an otherworldly connection and the relationship we have with each other.
Healthy hallucinations, 5htp dreams and passion tactics are all imprinted in the 5 songs, with lyrics in almost each a different language than the other. The opening quasi-ethereal White Noise of the Wind on traveling not in time – but through it – until vanishing in the ether. The sweet and lusty candy made of bird's milk in Muk's native Lithuanian. The French telepathic mutual flow seeker Dans Ta Tête. The quasi psychedelic perception bubblebath of Hide & See, followed by achy moonlit desire games in Spanish on Jardin Lunar.