Fleisch Records: Blakk Harbor – Petite Mort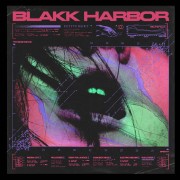 Blakk Harbor dives deeper into his homeland roots with this EBM-influenced EP drawing imagery from driving around the notorious dark industrial port of Pireus in the heart of Athens. Petite Mort, literally translated as a "little death", is a brief loss of self-consciousness and in modern slang refers specifically to "the sensation of post orgasm as likened to death".
Steel-tipped Electro beats and clenched metallic snares lead the way to raging, distorted, EBM-influenced basslines through commanding night-vision drone textures, in arrangements ready to explore the borders between death and lust.