Waste Editions: Sed Blava – Nit Sublim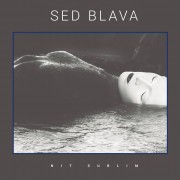 Sed Blava is the Barcelona-based solo project of Daniel Boix, well known as Dj.Simplexia or also Ciutat Solitud, his ambient-industrial project.
"Nit Sublim" is his first album as producer and without a doubt, this release is a mind-blowing and genuine composition which at first listen, may evoke the dark sounds from Valencia in the 80′s. But if you dive deeper, you will uncover a trove of intricate details elaborated with Sed's touch. Ranging from catchy tunes and emotive passages to powerful dance-floor tracks, his vast music background and his long-time membership to the underground music scene should be highlighted. Both of these elements give rise to a broad spectrum of genres and influences in his music, bringing together a timeless mixture of old-school Electronic Body Music, New-Beat, Electro, Synth-Wave and even Ambient.