Other Voices Records: No New Dawn – Double Dream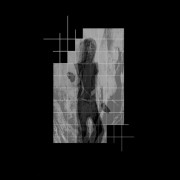 No New Dawn is a manifestation of creative force informed by the perspectives and understanding gained through the path to void consciousness by J. Czarn. The artistic work and exploration of NND is primarily done through the utilization of electronics, however all forms of media are infinitely within consideration. No New Dawn is an ideological reference to universal oneness and present action.
No New Dawn is a post-industrial minimal synth project with Black Metal background based in Detroit by J. Czarn. Beginning in 2016, the first full-length album "Double Dream" was finished in 2018. No New Dawn's illumination of modern bleakness and struggle contrasted with intervals of meditative and reflective clarity provide a fitting backdrop to the cold soundscape captured on this album. The project's music uses a mix of analog, midi, sampling and live recording methods to achieve an often cavernous electronic and vocal sound. "Double Dream" also exhibits a shift in focus throughout the album from conventional song structures to loose and ambient instrumental compositions. J. Czarn is a multi-instrumentalist and artist affiliated with the One void art collective.
Absolutely must have for fans of early 80s synth scene (Gary Numan, The Human League, Clock DVA, John Foxx or Second Decay), Cold Cave, early Lust For Youth, November Növelet, late Haus Arafna, Martial Canterel.