Detonic Recordings: Neon Lies – Visitors / Ephemeral Meeting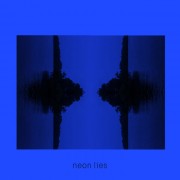 Neon Lies is solo darkwave/minimal synth project of Goran Lautar from Zagreb, Croatia. "Visitors" was commissioned for the MVP Project.
The awesome new single from Neon Lies, "Visitors" is a haunting, slow burner: The songs' trajectory sketching the arc between losing and healing. The track builds up from a sparse beginning with an almost palpable sense of desolation, capturing the true essence and black heart of one of Post-Punks most hard working and creative artists.
"Minimum Viable Product" (MVP) is an incremental Compilation to be built over the year by Detonic Recordings. Each Month an on-line single will be published with an "A" and "B" side from each of the international artists participating in the project..At the end of the year the complete compilation (Vinyl and CD) will be released featuring the exclusive tracks from each contributor.