Detonic Recordings: Blakaut – Υπάρχοντας / Χωρίς Ανάσα (Existing / Breathless)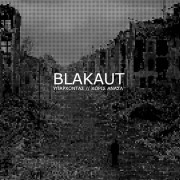 Blakaut is a cold electronic project from Athens, Greece, founded in January 2017. On MVP-02 they gift us two blasts of deep-frozen mutant techno from the disco at the end of the universe.
"Minimum Viable Product" (MVP) is an incremental Compilation to be built by Detonic Recordings over the next year. Each Month an on-line single will be published with an "A" and "B" side from each participating artist. After 12 months the complete compilation will be released featuring one track from each artist.