Beläten: Author & Punisher – Women & Children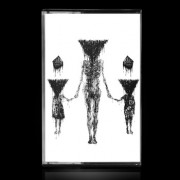 Women & Children was written and recorded by Tristan Shone in his San Diego, CA studio. Mastering by Tristan Shone and Jim Garry at Roar mastering. Album artwork by Scott McPherson. Instruments designed and fabricated by Tristan Shone. Original version of »Fearce« recorded by Ejaculoid, from the comic Wuvable Oaf. This album is also available on CD & LP on Seventh Rule (srule035).
Listen here and order here.