Beläten: Veil Of Light – Ξ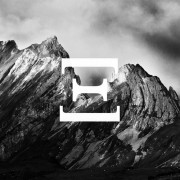 At first Veil of Light might come across as cold. It's an easy mistake to make, their grand gothgaze is certainly steeped in melancholy and desolation. But as you become enveloped in the crystalline synth swaths, the mechanical rhythms, and the screeching guitar feedback, you feel a oddly at ease. Comforted. Like pulling your coat tighter as you walk down a empty, rain-wet autumn street.
Beläten is honored to welcome Veil of Light back into the fold, and to present our first vinyl release. Ξ is pressed on heavy, white vinyl, housed in a sturdy cardboard outer sleeve and a printed inner sleeve, and limited to 350 copies.