Peripheral Minimal: Hidden Place- Retrospettiva: 2004- 2014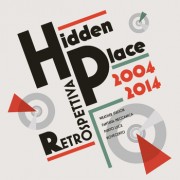 Peripheral Minimal is proud to announce the forthcoming release by HIDDEN PLACE 'Retrospettiva: 2004 – 2014′ the best of! Containing 3 tracks from each album and a bonus unreleased remix.
Italian act Hidden Place create a perfect mix of Minimal Synth and Coldwave, ranging in influence from early Orchestral Manoeuvres in the Dark / Kraftwerk and Depeche Mode to clan of xymox and mid-80s 4AD stylings.