Skullline: V/A Sampler- Minimal Baby VII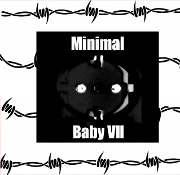 A new great compilation with special and different mix of minimal electronic and more newcomers from Germany, Italy, Spain, Finland, and Slovaki.
20 bands and 79 minutes on CD with 4-page info booklet, exclusive material only for this compilation, hand numbered and limited to 500 copies.
Listen here and order here.