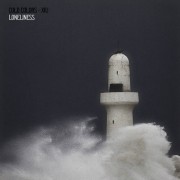 Cold Colors was born in a small town by the ocean, near Bordeaux, France, in the mid 70s. His passion for music, particularly New Wave and melancholic atmospheres, started early and strongly influenced his own creations years later. The first records he ever bought were The Cure, Depeche Mode and Soft Cell. In the 90s, Frederick bought his first guitar and composed songs under the name Agent Orange. In 2002, the Cold Colors project was born. Fred loves working with analog synths & machines. His music mixes warmth and melancholia, an obvious homage to Coldwave and New Wave, by blending today's electronic music with the melodic sounds of yesterday.
Xiu's music is a synthesis between retro-pop and futurist synth waves. It delivers spacy looped electronica, groovy rhythms, linear lo-fi synth washes, softly dreamy pop melodies sometimes admitting dramatic tones and mysterious textural ambiences. The conceptual background deals with thematics related to dystopia, occult arts and mystic believes.
Hand numbered limited edition of 300 copies on 180 gr. high quality lacquered pressed solid black vinyl.